I found a Harvestman which turned out to be Nelima Gothica in the garden of the house I am renovating in Barry. According to Hillyard's excellent Synopsis of Harvestmen it appears to have a preference for the coast.The easiest diagnostic feature for this species are the rows of black spicules and spines running front to back along each side of the top of the ocularium.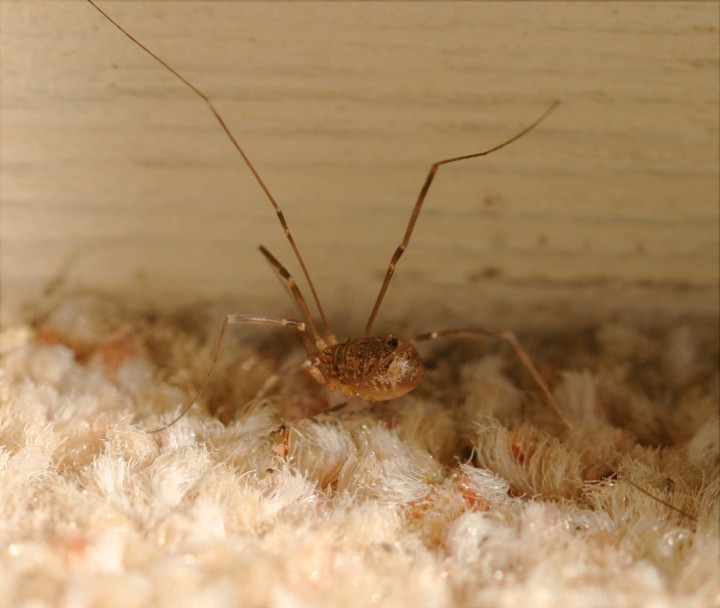 Credit:David Blackledge
According to both the Spider Recording Scheme and the NBN Gateway there are few records of this species from Glamorgan. Like many other arachnids it is likely to be under-recorded; I also found it in my garden at home in 2012.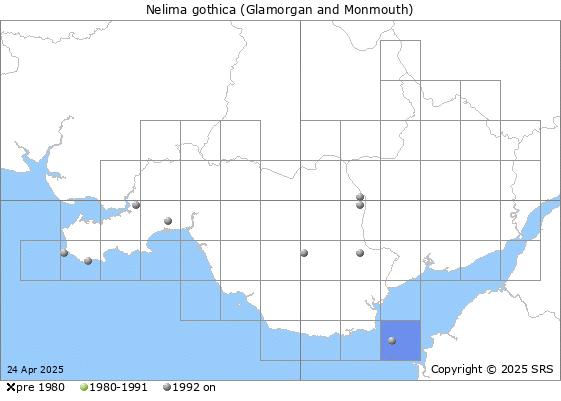 Acknowledgement: Spider Recording Scheme/British Arachnological Society (2012) Website and on-line database facility
Permalink: Link